Get In Touch
IPTA Contact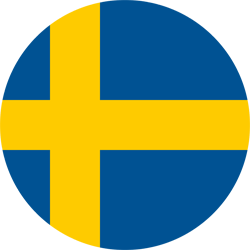 How is the quality of the education at IPTA?
The education at IPTA has a high standard and the academy has been approved and accredited by the Europeactive, former EHFA (European Health and Fitness Association).
Is a certificate from IPTA valid all over the world?
IPTA is accredited by Europeactive (the world's largest accrediting organization). Europeactive is recognized all over Europe and also in the US, Canada, Australia and many other parts of the world. A Personal Trainer certification from IPTA is therefore international and recognized worldwide.
Can I join the PT course even if I don't intend to work as a Personal Trainer?
Many people go to Personal Trainer training just for their own sake. The knowledge you gain is of great benefit in your own training.
You can thus become your own Personal Trainer and train smarter, get better results and prevent injuries. A PT training provides invaluable knowledge for anyone who is interested in exercise.
What kind of work can I do as a Certified Nutrition Coach?
As a Certified Nutrition Coach, you can offer nutritional coaching to healthy individuals who want to achieve weight loss or weight gain, optimize health, increase general wellbeing, increase sports performance, change habits related to diet and physical activity etc. You are not qualified to work within the healthcare system or to help people with severe pathological conditions. Being a Nutrition Coach is not the same as being a Dietitian or Nutritionist. These educations require at least 4-5 years of university studies.
Is it possible to get a scholarship or grant to study at IPTA?
Is it possible to pay in installments?
It is possible to get an installment plan. The conditions vary depending on the country you live in. Contact us for more information
How is the labour market for Personal Trainers?
The demand for qualified Personal Trainers has increased tremendously over the past 15 years and the trend is predicted to be continuing.
 The leading fitness chains are constantly looking for new and competent Personal Trainers and other fitness professionals. At the same time, more and more Personal Trainers are working as self-employed/ freelancers at gyms and fitness centres. Smaller PT studios are also a growing trend.
According to the U.S. The Bureau of Labour Statistics the labour market for Personal Trainers in the US will grow substantially between until year 2024. Also, in the UK and the rest of Europe a steady increase is expected.
The demand for qualified Personal Trainers (especially female) is high in countries like the United Arab Emirates (Abu Dhabi, Dubai), Qatar and Saudi Arabia.